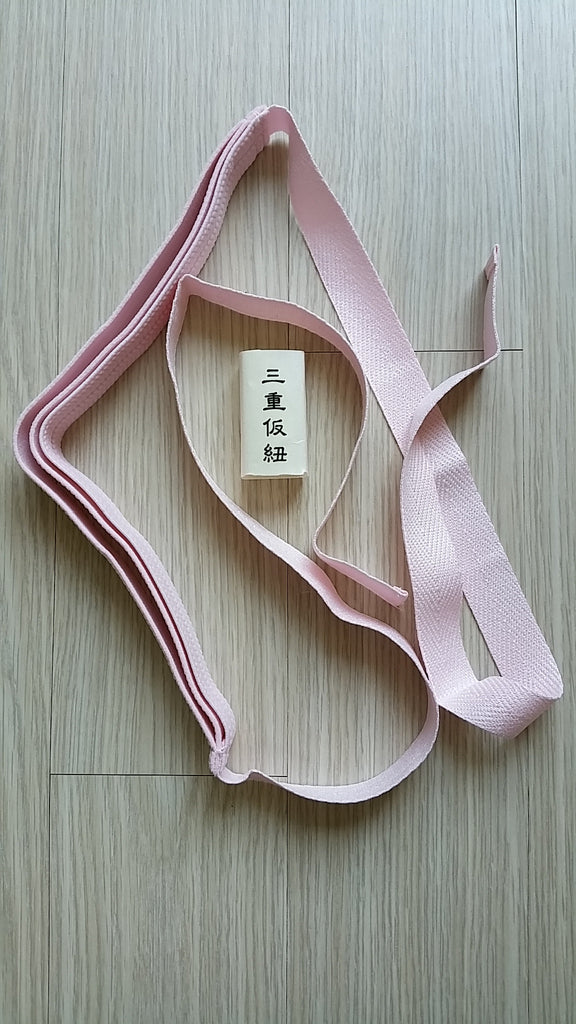 16.08.01 Koshihimo for Fancy Fukuro Obi Knots
$10.99
This is a special koshihimo (tying cord) for tying fancy fukuro obi musubi (knots). It has 3 elastics sewn into the middle to make it easier to hold the various stages of complicated musubi.
Cotton, elastic. One size fits all.
**This item qualifies for Small Packet Airmail Shipping  - see shipping options at checkout!