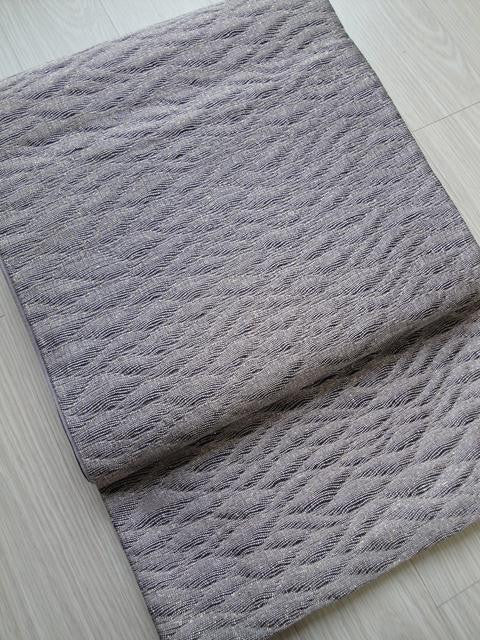 Fukuro Obi w/ Gold Waves
$79.99
A gorgeous lavender and black fukuro obi with luxurious golden metallic threads woven in waves.
Lined (Awase)
Silk (Treated with Pearltone, for stain-resistance)
Woven pattern
Length: 430cm
Width: 31cm

Condition: Excellent

No holes, tears, stains or smell. Has never been worn.

TPO: Formal or semi-formal event with furisode, tomesode, houmongi or iromuji.